Battleground, Norwalk – Level 1
Alright, Alright, Alright. "Life is a series of commas, not periods" Matthew McConaughey. 1. We are about to start a new strength series. It will be very different that what most of you have done. The primary goal is to work on hypertrophy along with strength. We will not do a lot of olympic lifting at first but will come back to it later in the program. 2. We will have a series of seminars on Saturday 5/13 ranging from Nutrition to goal setting to mobility and recovery. This i s welcome to all members, friends, and family and we are doing it free as a thank you!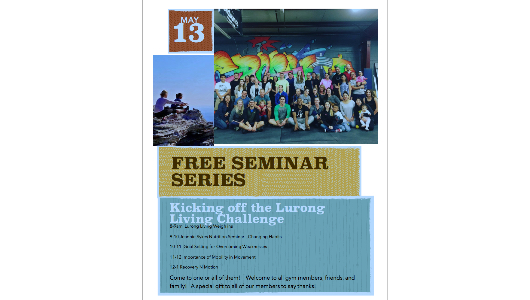 Warm-up
Warm-up (No Measure)
Dumbbell/Kettlebell Banded Dorsiflexion Mobility. Follow up with banded toe flexion.
Weightlifting
Push Press/Bent Over Row Emom (3×6-8 Reps of each around 60-70% )
Superset Push Press with a bent over row every 2 min for x number of sets.
You can use the same weight on these if it is easier at first.
Single Arm Dumbbell Strict Press/ Single arm Dumbbell Bent over row EMOM (3×6-8 each arm for 6 -8 Min )
Single Arm Press Followed by single arm row. Do 1 arm the first min and the opposite arm the next min.
Metcon
Metcon (Time)
5 Rounds for time

15 Wall Balls/30 Foot Burpee Broad Jump/100m Run

12 Min Time Cap

Adv: 30/20 to the 10/9

Rx: 20/14 to the 10/8

Scaled 14/10 to the 10/8
Cooldown
Plank work
Endurance
:30 On :30 Airdyne (Distance)
Goal is 15-30:00 Min
Advanced Work
Metcon (12 Rounds for reps)
12 Min EMOM: Squat Snatch x2 80% 3-8 Muscle ups